AMERICAN ZEN is "America's First Buddhist Rock Band™"
founded in 1992 by The Hippy Coyote when he moved to Salt Lake City, Utah.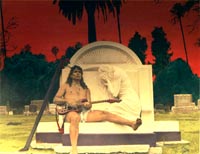 Richard Del Connor has been performing the roles and musical instruments of the entire 4-piece classic rock band, American Zen since 1994. He keeps searching and auditioning... but where is there a bass player who can play the already recorded bass lines with the style and character of Richard? And, have the correct look for Tom Calder? In 1992 and 1993 American Zen auditioned 33 bass players in Salt Lake City, Utah. This resulted in one bass player who fled Salt Lake back to New York. He commented, "You can't be a Jew in Utah." Check out the song, "33 Bass Players," about this.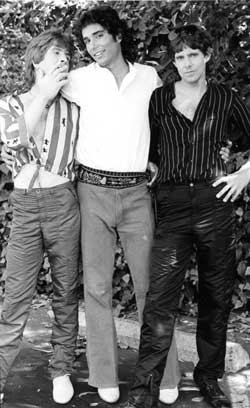 There were a couple drummers who performed with American Zen in 1993 along with a few guitar players. But eventually, these Mormons were "asked to quit American Zen" due to the band being led by a Shaolin Buddhist. Even the local rock radio station was told not to play any more "American Zen music" or they would lose sponsors.
So American Zen became a 1-man band from 1994 to 2015.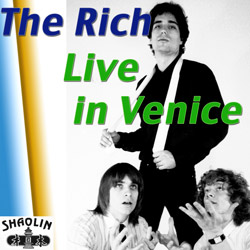 THE RICH is the power pop trio (Los Angeles punk rock band 1978 to 1981) founded 1976 by Richard Del Connor in San Diego before moving to Los Angeles in 1978.
THE RICH went through many personnel changes from 1976 to 1991, when American Zen was founded by Richard Del Connor "The Coyote."
From 1976 to 1978 Richard fronted The Rich as singer-acoustic guitar-flutist.
When The Rich became a punk band in 1978, Richard put away his flute and acoustic guitar to front the band as singing bassist. The album, LIVE IN VENICE, features Richard on bass and vocals.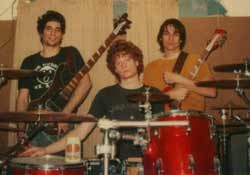 The Rich were a pivotal band in Los Angeles, competing with The Knack, The Motels, The Go Gos, Oingo Boingo, and The Red Hot Chili Peppers in the Hollywood night clubs. Many band members launched careers from the Rich:
Mike Thompson: The Eagles
Jack John Sherman: The Red Hot Chili Peppers
Pete Atanasoff: Kate Segal Band
Jason Scheff: Chicago (Chicago Transit Authority)
Vincent Lauria: Mel Bay guitar books
Dann Lick: Jay Ferguson Band
Sam Persons: session bassist
In THE RICH and AMERICAN ZEN most all the songs and poetry were written by Richard Del Connor / The Hippy Coyote, who has become known as "Kung Fu Cowboy" since the early 1990s when he wore his Stetson cowboy hat to Kung Fu and Tai Chi classes in Utah. "Men don't carry umbrellas," Coyote would explain, "they wear a hat."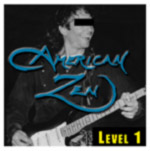 American Zen was created in 1992 to lead fans on a spiritual journey of enlightenment and Nirvana. The American Zen website at www.AmericanZen.org, contains 8 LEVELS of spiritual enlightenment.
Starting with LEVEL 1 = Peace Of Mind, American Zen told the story of starting a new life in Utah and away from parents. The website includes stories and poetry to entertain and explain the hardships of the band. LEVEL 1 is the lowest level of survival in which all humans struggle for financial, personal and marital success.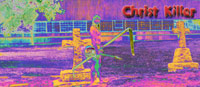 American Zen composed and recorded the album, LEVEL 2 = Christ Killer, while battling the Mormons of Utah. By the end of the album a peace was arranged by some of Coyote's high-level Mormon students who took his Tai Chi and Shaolin Chi Mantis Kung Fu classes in Salt Lake City. "Christ Killers" are any persons who use religion as a weapon or seek to injure the soul/spirit of anyone.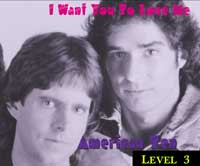 LEVEL 3 = I Want You To Love Me is a romantic album of hopeful romance and ends with the poem, "Patience," about a girl who couldn't keep her pants on when her love wasn't around. These "feel good" songs will cheer up anyone. This album was prescribed to a fellow stagehand of Coyote's who'd lost his wife the prior day. He said it really cheered him up.
Coyote invented his "bass poetry" on this album by recording the poetry then adding up to three bass guitars playing in harmony in the background.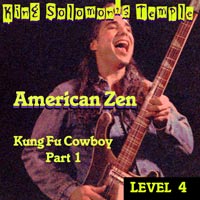 LEVEL 4 = Kung Fu Cowboy PART 1: King Solomon's Temple is an artistic album as Coyote was becoming free of his responsibilities of being a Mr. Mom for 18 years.
Coyote's autobiographical songs were transposed into the love triangle of Hiram Abif, the architect of King Solomon's Temple. "Kill The Spider" is about his murder by three fellowcraft masons. Coyote became a 3rd Degree Master Mason that year, so his life was focused on the symbolisms and teachings of this ancient brotherhood.
Coyote continued to create his "bass poetry" with songs "Dear Lara," and "Boy and King." This album ends with King Solomon on the steps of his unfinished temple in Jerusalem.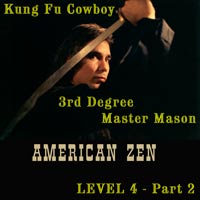 LEVEL 4 = Kung Fu Cowboy PART 2: 3rd Degree Master Mason begins with the execution of the three fellowcrafts who murdered Hiram Abif.
In a magical and amusing story that again parallels Coyote's personal life, the album portrays the difficulties of King Solomon and his wives.
This album completes the Masonic legend of Hiram Abif and the foundations of modern Freemasonry.
The book, MASONIC KUNG FU, was written during the recording of these albums.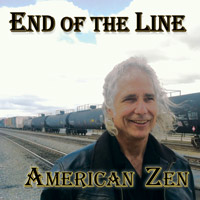 END OF THE LINE was released July 4, 2014 after the studio Richard Del Connor was mixing in went belly-up. They couldn't pay their electric bill and Shaolin Records couldn't afford any more studio time--so this album was released half-cocked to keep our release date and special 12-Step Album Release Party.
These songs were written in the order they appear on the album while Coyote was writing the book, Supersoul 13 by Buddha Z.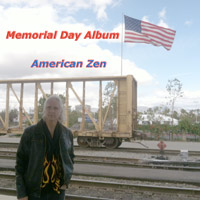 MEMORIAL DAY ALBUM was written on Memorial Day 2014. Coyote woke up Memorial Day morning and recorded the entire 45-minute album on his iphone with lyrics seeming to come from several ghosts who told their war stories through Coyote.
Some songs are pro-war. Some songs are anti-war. Some songs are just stories about living in a war zone as a soldier.
The album was completed in one week with overdubs that included a slide guitar on every song. The "rough vocals" were cut, as Coyote "acted?" or sung the parts from the spirit-attitude-vocal style of the spirit that had inspired the song. Coyote allowed the vocals to be in the character of the "person" who actually inspired the song and provided the images Coyote saw while writing and performing the songs on Memorial Day.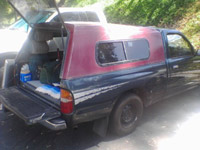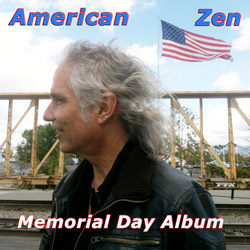 Spooky: Coyote got a chance a month later to record the vocals in a quieter environment, instead of his Tacoma truck. He couldn't do it. Although Coyote could "sing" the vocals, he didn't feel inspired and was trying to imitate the performances of the "rough vocals." Coyote gave up. "The vocals are done," he announced. "I'm leaving them as they are. I can't improve on them." So the album vocals are the rough vocals used to first create the songs, without rehearsal or practice... They are the vocals of the spirits who wrote the songs.
Whether Coyote is a genius songwriter or clairvoyant... these songs are all very different and all VERY GOOD, just the way they poured out of Coyote effortlessly.
Due to the controversial elements of every song on this album, Shaolin Records has decided to release the songs one-at-a-time. The release schedule has been set for 2016 so watch for SONG RELEASE NOTIFICATIONS at facebook and of course, right here on the Kung Fu Cowboy website.
Facebook: Richard Del Connor
Facebook: American Zen
Facebook: Kung Fu Cowboy
Facebook: Shaolin Records
American Zen is:
All albums produced by Richard Del Connor for Shaolin Records.