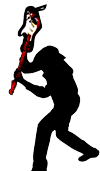 The Hippy Coyote of American Zen is
THE ORIGINAL Kung Fu Cowboy.
Born February 4, 1954 in Pacific Beach, California.
Birth certificate: Richard Del Connor
Coyote became a recording engineer and record producer in 1974 while working for Bonita Studios. He turned 21 while producing his Bonita album there. Coyote's life plans included retiring at age 35, since no one can be a rock star over the age of 30. (He thought.)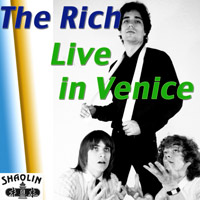 Coyote's band THE RICH moved into a house in Venice Beach, California. Coyote performed with various bands, on soundtracks and remodeled studios. Some of the artists Coyote worked with included Frank Zappa, Fleetwood Mac, and Badfinger.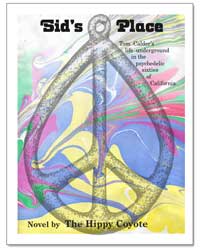 "She was wearing a cowboy hat," explains Coyote. This relationship with Jennifer Olds, a distinguished poet, resulted in her prodding our dog boy to complete his first novel, Sid's Place, about a drug runner in 1969.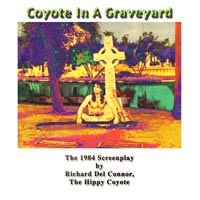 He became known as "The Coyote" in 1984 while performing his rock opera, Coyote in a Graveyard, in Hollywood. Michael J. Fox and Stephen Spielberg applauded the band and resulting screenplay commissioned by New World Pictures.

Coyote, then known as "Richard O'Connor" or "Smiley O'Connor" graduated UCLA motion picture program in 1987 while married to Raquel King.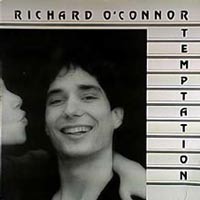 Coyote's SEASON OF FOURS poetry books were also completed.
Having started his Shaolin Kung Fu training in 1980, Coyote began teaching Yang Tai Chi and Northern Shaolin Kung Fu in 1984. By 1989 his North Hollywood condo was packed with a half-dozen sweaty interns and students five days a week.
One of those interns was Michelle McCarty. She got pregnant and Coyote moved back to her homeland of Salt Lake City, Utah to raise their daughter, Caitlin O'Connor.
Removed from California and the entertainment businesses he worked for -- Coyote turned to Kung Fu and Tai Chi to make money as he spent the next 15 years as a Mr. Mom.
In 2012, Coyote was homeless, working as a stagehand for Rhino Staging when he did lighting for the 2012 Country Music Awards in Las Vegas, Nevada. Since he was working outdoors, he was allowed to wear a hat. Of course Coyote wore his cowboy hat. By the end of the Country Music Awards dozens of staff, cameramen, producers, and country artists were referring to his as, "Kung Fu Cowboy."
Since Coyote (Shaolin Communications) owned www.KungFuCowboy.com already... Coyote shifted his identity from www.FolkRockTroubadour.com to this Kung Fu Cowboy website to update periodically with his current events.
In October of 2012 Scott Karahadian visited Coyote in San Diego where his family was employing him as a "day laborer" along with their other immigrant workers shoveling gravel and pushing wheel barrows of sod. "I learned to speak Spanish again," states Coyote. "When Scott asked me to star in a movie about me as a homeless vigilante -- I realized that I should have never left the movie business back in 1991." (Coyote's relatives say he can come back and shovel dirt whenever he wants.)
Coyote and Scott Karahadian spent months writing the Kung Fu Cowboy Rock & Roll Movie 1 screenplay as it evolved into something more intense and fantastic after Coyote was stung in the neck by a scorpion.
Coyote wrote "Scorpion Resurrection" the following month after completing the screenplay. With 21 songs in the movie already, the theme song may have to play over the final credits.
Development of the Kung Fu Cowboy Rock & Roll Movie 1 was completed in June 2013 with a budget of $___million dollars on a 6-week shooting schedule. Scott and Richard decided to shoot the movie on 35mm film and edit the movie in digital.
Check out these webpages about Kung Fu Cowboy Rock & Roll Movie 1
Kung Fu Cowboy albums began with American Zen's 4th album:
LEVEL 4 = Kung Fu Cowboy PART 1: King Solomon's Temple
more information about this album >>>>>>